Unblock & Watch Gold Cup Free Online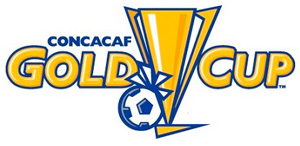 Football is the king of sports, without a doubt! It attracts the interest of people all over the world and every event becomes a trend with millions of fans and followers. With 12 teams competing from North America, the Caribbean and Central America, this is definitely among the highlights of the summer. If you are a football fan yourself, you will be glad to watch USA vs Panama and of course Jamaica vs Mexico! These are going to be steamy hot matches that nobody should miss out on!
For endless hours of fun, you can choose to watch Fox Sports 1 in the US, UniMas for the Spanish version in the US, Sportsnet World in Canada and BT Sport 1 in the United Kingdom. These are the options that you have, in order to enjoy great football content. Unfortunately, for the rest of the world there is no direct solution for broadcasting (unless you check with the local channels in your country and you see that there has been some sort of agreement for broadcasting Gold Cup 2015, either live or after a while).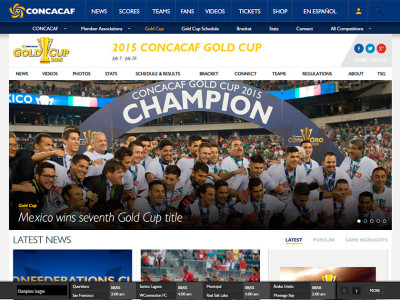 If, however, you are determined not to miss out on all the fun that football has got to offer, there are things that you can do! Read along and you will see the options unveiled before your eyes – since it is true that you can unblock Gold Cup 2015 and all other sporting events universally!
How Can I Watch Gold Cup 2015 Globally?
First and foremost, you need to keep in mind the fact that what has been standing in the way so far and what has been obstructing you from watching your favorite shows, series or events is none other than your IP address. Some events like Gold Cup 2015 are meant to be geographically restricted, meaning that only viewers from specific regions of the world are allowed to watch freely. Due to copyright restrictions, all other viewers cannot access such content. Luckily, there are two major methods that can help you out and enable you to unblock Gold Cup 2015, as well as any other content of your preference:
VPN: This is short for Virtual Private Network. With this option, you can change your IP address and get a US IP that allows you to watch everything on Fox Sports 1 or UniMas (depending on your liking). What this method offers is a wide range of different servers located in the world at strategic points. In this way, based on the content that you wish to unblock at a time you can do that via the proper server connection. Rather than using your ISP directly, your traffic gets redirected through the specific server and you connect without any problem. Plus, all your data is thoroughly encrypted and this means that you get to enhance your privacy, while unblocking geographically limited content.
Pro Trick: If you are only abroad for less than a month – we recommend you to get a VPN with 30 days money back guarantee like Express VPN. This way, if you do not need the VPN after your trip – you can just cancel it and get a full refund. VPN for Free 🙂
Top 3 VPN Provider to watch Gold Cup 2015 internationally
Company Location: British Virgin Islands
IPs: 15.000+
Countries: 94
Money Back Guarantee: 30 Days
Company Location: Switzerland
IPs: 200.000+ IPs
Countries: 48 Countries
Money Back Guarantee: 30 Days
Company Location: Romania
Countries: 23 Countries
Money Back Guarantee: No
SmartDNS: With the SmartDNS, you get a pretty different approach. You do not change your IP address for good – instead, you simply choose the channel or other kind of website that you wish to unblock and your IP changes only for that. So, it is really easy and it is perfectly convenient to use on all OS and devices. No encryption included, of course. However, you can use SmartDNS services on your smart TV, your PS3 or 4, your Xbox or your router, your set-top box (Boxee, Roku etc.) and a plethora of other devices. The setup is next to non-existent, which means that you will not have to spend time or effort trying to complete a complex setup procedure.
Top 3 SmartDNS Provider to watch Gold Cup 2015 internationally
Money Back Guarantee:
Devices: 27
Countries: USA, Canada, UK, France, Australia, Switzerland, Japan, Germany, Hong Kong, Egypt, New Zealand, India, Swedem. UAE
Money Back Guarantee: 30 Days
Devices: 27

Money Back Guarantee: 3 Days
Devices: 0
VPN or SmartDNS: What Should I Choose?
This is a decision that you will have to make. It is true that there are both pros and cons in each case; with the VPN, you protect your Internet connection and you prevent any hacking or data interception. At the same time, you get to unblock a lot of different websites and channels. With the SmartDNS service, though, you do not lose any speed due to encryption and the cost is relatively lower than in the case of VPN. If you are OK without any additional protective measure online, the SmartDNS can help you out a great deal. If you are a fan of security, though, your best choice would be the VPN.