Watch Sky Go Outside UK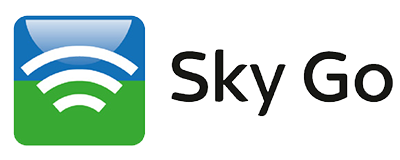 Sky Go is the mobile version of the Sky service, enabled for use on laptops, mobile phones, iPads and iPods. Any Sky customer is entitled to use the service free of charge, however consumers who try to log in from outside the UK and Ireland receive an error message to say the service is not available. The Sky Go service is limited to customers who log in from within its geographically acceptable locations and unavailable from outside these regions.
Frequent travellers, expats, students and anybody needing to travel outside the UK and Ireland will be happy to learn there is a solution to this Sky Go restriction. Adding Smart DNS or virtual private network (VPN) services will enable the Sky Go service anywhere in the world. Both of these services work by spoofing the locational sign in addresses of devices when they access the Sky Go service.
Sky Go broadcasts the full range of Sky programmes to consumers on mobile devices, but access to the Sky service does depend on an active Sky subscription and the type of subscription that was taken out. Customers with full Sky subscriptions will be able to access all the sports, movie and classic TV programmes that are normally available. One of the clauses within the Sky Go contract is that customers should not use Sky Go to watch media on rooted devices, this service is purely for mobile Internet use.
Pro Trick: If you are only abroad for less than a month – we recommend you to get a VPN with 30 days money back guarantee like Express VPN. This way, if you do not need the VPN after your trip – you can just cancel it and get a full refund. VPN for Free 🙂
The Top 3 VPN services to watch Sky Go outside the UK
Company Location: Panama
IPs: 5000+
Countries: 61+
Money Back Guarantee: 30 Days
Company Location: Romania
Countries: 23 Countries
Money Back Guarantee: No
Company Location: Switzerland
IPs: 200.000+ IPs
Countries: 48 Countries
Money Back Guarantee: 30 Days
Customers signing up for VPNs to access Sky Go from overseas will find the VPN masks their originating IP address and allocates a new address from a server within the United Kingdom. This makes it easy to access Sky Go as the service is "fooled" into believing the consumer mobile device is located within the UK. The IP address of devices is location specific, so websites and services can always identify the geographic location of their customers from such information. Added benefits of VPNs include their secure encryption. This can slow media streaming down a little, but the customer benefits from the knowledge that all data transmitted or received is totally secure and cannot be hacked while the VPN is in operation. Some VPN providers add Smart DNS into their service for free, so customers can choose to shut down the VPN and just access Sky Go from their Smart DNS service, in order to benefit from normal streaming speeds.
The Top 3 Smart DNS services to watch Sky Go outside the UK
Countries: USA, Canada, UK, France, Australia, Switzerland, Japan, Germany, Hong Kong, Egypt, New Zealand, India, Swedem. UAE
Money Back Guarantee: 30 Days
Devices: 27
Money Back Guarantee:
Devices: 27

Money Back Guarantee: 3 Days
Devices: 0
Smart DNS works by changing the DNS lookup for devices. It can be used on any Internet enabled device, however using Sky Go on Smart TVs or games consoles will invalidate the agreement with Sky, so could be a little risky. Customers wanting to access Sky Go from anywhere in the world simply need to change the DNS on their mobile device and can then access the service. Smart DNS providers give a list of unblocked channels on their websites, so Sky Go does need to be supported by the provider in order to gain access to this service.
Some of the fantastic channels users can access with Sky Go include Sky Showcase, Sky Drama, Sky Action, Sky Disney, all Sky sports channels and Eurosport, Film 4, Cartoon Network, Fox and SyFy. VPN and Smart DNS customers will find a world of media streaming opening up to them when they take out subscriptions. Other UK services that can be accessed from anywhere in the world include BBC iPlayer and ITV Player, while American services such as Hulu and Netflix are also available if customers log in from US-based servers.
It's an easy matter to watch Sky Go from anywhere in the world once VPNs or Smart DNS are active on mobile devices.
Popular searches:
Watch Sky Go from abroad
Watch Sky Go from outside the UK
Watch Sky Go from Belgium
Watch Sky Go from Holland
Watch Sky Go from France
Watch Sky Go from Spain
Watch Sky Go from Norway
Watch Sky Go from Sweden
Watch Sky Go from Finland
Watch Sky Go from the USA
Watch Sky Go from Russia
Watch Sky Go from Japan
Watch Sky Go from China
Watch Sky Go from Australia
Watch Sky Go from Brazil
Watch Sky Go from South Africa
You may also be interested in..