Access Your Margin Broker From Anywhere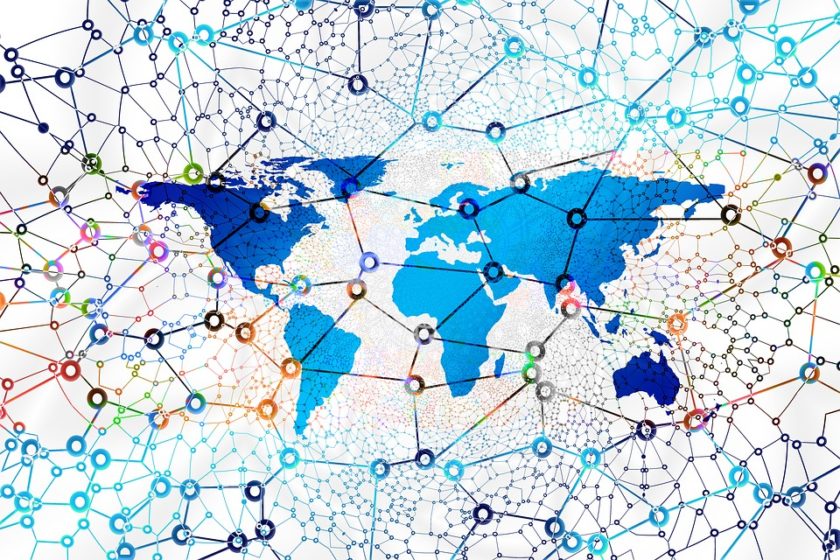 How To Access Your Forex or Cryptocurrency Trading Platform From Any Country
Forex is an international currency trading market. In fact, it is the largest and most widely used market around the world. With a Forex account, users can buy, sell and trade currencies at set prices. It is a very competitive market, so it is very important to understand the tools we have at our disposal in order to get the most out of them. One of the tools we can benefit from in particular are VPN connections.
How can a Forex VPN help us?
A VPN (Virtual Private Network) is a network that camouflages the IP address and encrypts the connection. With a VPN program we can connect to servers in other countries, to make other servers think that we are accessing their services from a different geographical region.
In the case of using a Forex account, one of the biggest benefits of using a VPN is the possibility of using trading platforms that are not available in our country. A VPN will allow us to trade in other countries even if those platforms are not regulated in our country.
Using a VPN can also provide a strong layer of security. Protecting our activities on the web is something we can always benefit from, but investing in security is even more recommended when money is involved. As mentioned above, a VPN will camouflage our IP and tunnel the connection, so that malicious hackers cannot identify us and spy on our transactions.
The use of VPNs is easier than it seems thanks to the appearance of software created precisely to make VPN connections available to users of all levels. Top providers in this field are ExpressVPN, NordVPN or Private-Internet-Access. Those are among the few that don't create and store user log files at all.
VPN is likely also used by many folks to get access to cryptocurrency margin trading where it is restricted, like in China, the USA, Canada or elsewhere.
Here is a list of countries where Forex trading is even completely banned.
Despite high legal barriers and prohibitions, the Chinese cryptographic trade continues to grow briskly. More and more stock exchanges are finding strategies to circumvent the hurdles of the authorities and thus defy threatening penalties.
It has been known since autumn 2017 at the latest that crypto exchanges in China do not have it easy. About a year ago, Beijing had put up a hard fight against uncontrolled money trading in the country and banned the operation of the exchanges out of hand. Nevertheless, cryptocurrencies are still very popular in China – this also allows the business of the stock exchanges to continue to flourish.
For, as the South China Morning Post now reports, the legal barriers and prohibitions only partially cloud the business of Chinese crypto traders. Instead, more and more stock exchanges are finding detours and strategies to avoid the authorities.
In doing so, the operators would resort to a variety of tools. On the one hand, trading platforms, for example, would simply continue their business under new names and domains instead of ceasing operations. One strategy would be to use foreign servers as well as to officially locate their business abroad.
One example of this is the former Chinese market leaders OKCoin and Huobi. As the news reported last November, these are now called OKEx and Huobi Pro and operate from Hong Kong. Smaller stock exchange providers, on the other hand, would continue to manage their operations from within the country, according to Swiss Post.
On the other hand, more and more Chinese stock exchanges are decentralizing their business themselves and are instead relying on so-called peer-to-peer solutions. Here, the exchange merely mediates buyers and sellers.
They in turn trade with each other and rely on the services of payment systems such as the AliBaba subsidiary Ant Financial and foreign exchanges. To buy and sell cryptocurrencies, the Chinese yuan is converted into the stable cryptocurrency tether in order to disguise the transaction.
VPN Connections as Wormhole
In addition, stock exchanges would use so-called virtual private networks (VPN) to remain undetected and to access blocked foreign websites. In August, the Chinese state media announced that they intended to block a total of more than 120 foreign crypto exchanges for users of Chinese networks. VPN connections can be used to circumvent such blocks.
VPNs are Internet connections that hide the true IP addresses of network participants by routing data traffic through various server systems. Currently, such masking systems are not prohibited in China.
It is true that the article states that Chinese authorities are quite capable of tracing the concealed traces. However, such investigations are costly and therefore ineffective, especially in mass business.