Watch Premier League Live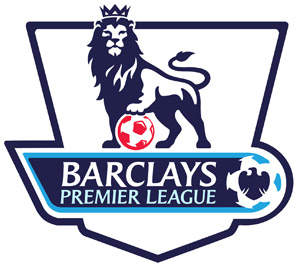 Watch Premier League Live (with VPN)
The domestic television coverage offered by the likes of Sky, BT Sport and the BBC has helped to make the English Premier League the most popular football league around, and the home of some of the best-supported teams in the world. However, being away from the United Kingdom does not have to impact upon your enjoyment of the league.
Indeed, by making effective use of an internet connection and a VPN (Virtual Private Network) service, it is possible to watch the same coverage abroad, via your computer, mobile phone or tablet device, ensuring your football viewing remains unchanged.
Broadcasters
The rights to live coverage of Premier League matches in the UK are currently held by Sky Sports and BT Sport. In addition, Sky Sports show extra matches in full after the event, while the BBC produce a comprehensive highlights programme called Match of the Day, which shows all of the goals and key moments from the day's games.
All three broadcasters operate online platforms, allowing their customers to watch their programmes via the internet. BBC upload Match of the Day to the BBC iPlayer, Sky Sports operate SkyGo for their subscribers and a SkyGo Monthly Ticket for people who are not Sky customers, while BT Sport also allow for live streaming of content.
Unfortunately, all of these platforms are geo-restricted, requiring users to be in the United Kingdom in order to make use of them. In theory, this presents a problem for people who are abroad, either temporarily or permanently. Yet, by using a VPN, this issue can be solved.
Pro Trick: If you are only abroad for less than a month – we recommend you to get a VPN with 30 days money back guarantee like Express VPN. This way, if you do not need the VPN after your trip – you can just cancel it and get a full refund. VPN for Free 🙂
The Top 3 VPN services to watch Premier League Live
Company Location: Panama
IPs: 5000+
Countries: 61+
Money Back Guarantee: 30 Days
Company Location: Romania
Countries: 23 Countries
Money Back Guarantee: No
Company Location: Switzerland
IPs: 200.000+ IPs
Countries: 48 Countries
Money Back Guarantee: 30 Days
Virtual Private Networks
In order to ascertain whereabouts in the world you are, websites and software make use of your IP address, which is allocated to you by your ISP (Internet Service Provider). So, for example, if you are in the United States, the BBC iPlayer will be unavailable, because the BBC website will know that you are currently outside of the UK.
However, Virtual Private Network providers give customers access to servers in various different countries around the world. By connecting to these servers, users are able to make it appear as if they are in the country the server is in. Moreover, all data is encrypted, shielding it from monitoring, even at ISP level.
As a result, customers using a VPN service will be able to make it appear as if they are based in the United Kingdom, even while they are abroad, unblocking geo-restricted content and giving them access to the full range of domestic Premier League coverage.
When you are using devices like a game console or a TV, a smart DNS service is sufficient for your purpose:

The Top 3 Smart DNS services to watch Premier League Live
Countries: USA, Canada, UK, France, Australia, Switzerland, Japan, Germany, Hong Kong, Egypt, New Zealand, India, Swedem. UAE
Money Back Guarantee: 30 Days
Devices: 27
Money Back Guarantee:
Devices: 27

Money Back Guarantee: 3 Days
Devices: 0
Step by Step Guide
Locate a suitable VPN provider, with servers based in the United Kingdom. Popular examples include HideMyAss, Overplay and HideIPVPN, although plenty of alternatives are available.
Using the instruction guide provided by your chosen VPN provider, sign up and install the relevant client software to the device you wish to watch Premier League football on.
Load the software, log in and connect to a UK server, in order to be allocated with a UK IP address.
Once you are connected to a UK server, browse the internet and load the media platform you wish to use.
If you want to bet on Premier League but sportsbetting is forbidden in your country, check out this website. With Bitcoin you can easily bet on any event or game worldwide without any restrictions by governments or payment providers.
If you are an existing Sky customer, SkyGo should be available as part of your existing package, while non-subscribers are able to purchase a monthly SkyGo subscription. BT Sport's online service requires a BT Sport subscription, while the BBC iPlayer is free on the BBC website, or is available as a stand-alone App on some devices.
Further subscription options are available through other services, including Now TV.
You may also be interested in..