Casino Geoblockings – How To Bypass Them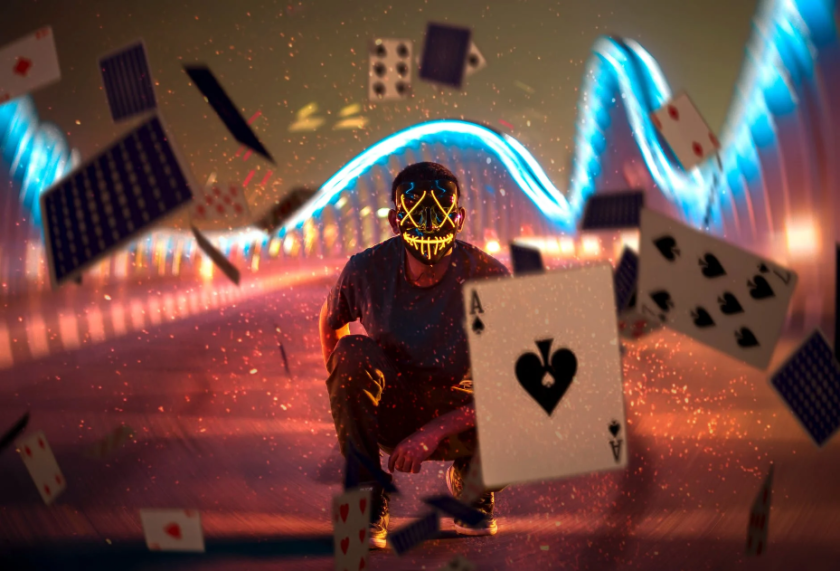 Access to foreign online casinos are cut off in Switzerland and Germany is about to follow. However, this can be easily overcome.
In China, the ordinary Internet user only gets to read what the party allows. The country's highly developed filter systems even make it possible to block communication on certain topics using keywords. Switzerland does not want to go that far.
Here, Internet providers are only supposed to block access to certain sites at the request of the authorities. Either the user can no longer reach an IP address (a series of numbers by which devices recognise each other) or it is no longer possible to call up a DNS name (for example www.casinoxy.com). The providers of series or television broadcasts also rely on blocking IP addresses of a country for so-called geoblocking if they do not want their content to be consumed worldwide.
Both methods can be circumvented relatively easily. According to an expert opinion commissioned by the University of Zurich on behalf of the Swiss digital industry, only "modest technical knowledge" is required. For example, a user can disguise where he lives by dialing into a Virtual Private Network (VPN). Such a function is built into some web browsers by default.
The providers of blocked content, in turn, can adjust their access data within a very short time. The authorities must therefore have new addresses blocked on an ongoing basis if the block is to have any real effect.
Bitcoin Casinos that had formerly been unnoticed by authorities, are now unfortunately also more and more blocked. Maybe on this cryptocurrency casino comparison list you find one that is still available in your country.
Is there a Threat of Internet Blocking for Online Casinos in Germany?
A large number of online casinos can be reached from Germany. If it goes according to opinion of some Lands of the Federal Republic, the access should fall victim to the red pencil. According to current information from the BILD newspaper, a working group consisting of the 16 state governments is to plan so-called internet blocks for casino domains. Also read this source.
What would be the consequence? Virtual casinos would no longer be accessible by conventional means. The valid gambling law would be enforced according to the paragraphs. However, it would be an enormous step backwards for the gambling industry with regard to the originally planned liberalisation.
According to certain press reports, the providers are to remove illegal gambling sites from their program for the German market. This would mean that these homepages could no longer be accessed from Germany. What the actual plan of the federal states is, is currently difficult to see through. What is certain, however, is that in the long term foreign operators should no longer be able to tap into business in Germany without paying for it.
What are the Reasons for Blocking the Casino Sites
If you take a look at the German State Treaty on Gambling, you will quickly discover that online games are generally prohibited. In 2012 an exception was made for lotteries and sports betting. However, this refers to institutions that have been granted a license.
At the time, Schleswig-Holstein granted licences for a few providers of sports betting, but also for a few online casinos. In the meantime, the licences are gradually expiring. A weighty reason for an internet block would therefore simply be to implement the German laws. After all, in the recent past, online services from the gambling industry have been able to operate here as they wished.
Providers invoke the European freedom to provide services and show their license from Malta or Gibraltar and thus feel safe. At times, even the EU has sought legal action against German gambling law because it does not comply with European directives.
However, with the revision of the State Treaty in mind, this procedure was discontinued. The reports concerning the changes in gambling fluctuate between liberalisation and tougher enforcement. The current reports from Bild tend to suggest further restrictions. An Internet block would at least exclude inexperienced Internet users from the offer.
However, anyone who takes ten minutes of their time learns how to easily circumvent a network block. We can fool our browser into believing that we can access it from elsewhere and thus access any homepage – even if it is blocked by providers in Germany. The working group of the federal states could nevertheless implement the Internet blockade in order to do something good for youth and player protection, at least alibi-wise.
What Arguments make Internet Blocking for Online Casinos seem absurd?
Economically, it is a nuisance that foreign providers conquer the market in Germany, but do not contribute as much to the economy as they should. But by excluding the providers from the market, more money does not find its way to the state at first. At the very least, alternatives would be needed, as is already the case in Switzerland.
Because the urge to play remains. Probably the biggest counter-argument is that gridlocks are very easy to circumvent. There are tools that allow you to circumvent an Internet blockade. We make the browser believe that we come from abroad and we can access the portal. The problem of lack of monitoring in the casino sector would only be masked. Players could still access it. The economy would still not benefit. And neither the protection of players nor of minors would be satisfied.
In general, it is not the case that all online casinos act in a dubious manner. On the contrary: the number of black sheep is small. Most providers are licensed in other countries and therefore adhere to various standards for protection. Customers can set themselves limits. Self-exclusion is also an option.
The payments are handled seriously. And it is not unusual to advertise partnerships with aid organisations on the homepage. Let us note: players want to continue to reach their offers. Companies want to stick to rules and still be active on the German market. The logical consequence would be to enact regulations, introduce a tax and introduce decent monitoring. At the moment, however, the simpler, but therefore not the most effective, way seems to be being considered.
Billion-dollar business: Casinos from abroad are currently filling their coffers in Germany. However, this is only possible because they meet a need. Does the government want to try to suppress gambling?
Online Casinos, Sports Betting and a Central Gambling Authority
The Berlin Senate Chancellery has announced that the states are concerned "to strengthen enforcement, especially against illegal online offers". This measure would make a lot of sense if licenses were granted in return. Furthermore, solutions for sports betting are needed at the next conference of state premiers. There is currently an exception to this rule, but it will expire in mid-2019.
A waiver of the time limit on the valid experimentation clause would give sports betting the right to continue to exist until 2021. However, Hessen and Schleswig-Holstein are said to have spoken out against this. The establishment of a gambling authority is also planned. The agenda items for the upcoming conference are thus full to bursting.