Unblock & Watch Cricket Ashes Series Free Online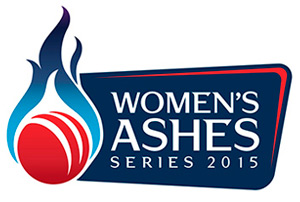 The 2015 Ashes series is another sporting event to watch! The trilling cricket matches between England and Australia are definitely going to make anyone jump out of their seats.
If you're a cricket fan, then don't miss this year's quest to regain the 'ashes'. The test cricket series started last July 8th and will end on August 24, 2015.
If you, however, can't be in the actual cricket stadiums when the games are played, you can simply watch the games live at the comforts of your own home. If no channels are broadcasting the event though, you can still watch the games by accessing the Ashes online.
Unfortunately, watching Ashes online is not as easy as hitting the play button. Most broadcasters are region-based services, therefore the stream are available to certain users only. Gladly, there is a workaround to bypassing geographic restrictions. To enjoy the live streaming of The Ashes without encountering the region-restrictions, try using a reliable VPN service.
Here's the complete schedule of the test cricket series played between England and Australia:
| | | |
| --- | --- | --- |
| Date | Match Details | Time |
| July 8 to July 12, 2015 | 1st Test, England VS Australia | 10:00 GMT held in Cardiff |
| July 16 to July 20, 2015 | 2nd Test, England VS Australia | 10:00 GMT held in London |
| July 29 to August 2, 2015 | 3rd Test, England VS Australia | 10:00 GMT held in Birmingham |
| August 6 to August 10, 2015 | 4th Test, England VS Australia | 10:00 GMT held in Nottingham |
| August 20 to August 24, 2015 | 5th Test, England VS Australia | 10:00 GMT held in London |
With a good VPN service, you will be able to watch the cricket tests as they happen via broadcast channels online. You would need to connect to a specific VPN that the broadcaster requires. For example, if you are attempting to watch the Ashes games on Sky Sports, make sure you're connected to a UK server so you can get through.
Here are the channels / websites that will broadcast the 2015 Ashes series.
Access the Ashes Cricket live and from anywhere you are by using a VPN or Smart DNS service. Smart DNS should do the trick in bypassing most georestricted channels, but if you need more than just unblocking features, better subscribe to a VPN service that will provide an added security layer while you surf the web.
Pro Trick: If you are only abroad for less than a month – we recommend you to get a VPN with 30 days money back guarantee like Express VPN. This way, if you do not need the VPN after your trip – you can just cancel it and get a full refund. VPN for Free 🙂
Smart DNS' are specifically designed to unblock streaming media / channels and they also come cheaper than VPN services. So, if you want to watch the 2015 Ashes series, you can simply subscribe to a reliable Smart DNS service that can unblock the channels mentioned above.
On the other hand, if you are looking for the ultimate unblocking tool, then you're better off with a VPN service. Although VPN services are more expensive than Smart DNS', they come with more features that would make browsing habits more secure and convenient.
Here are the best Smart DNS' and VPN services that we recommend you subscribe to:
Top 3 VPN Provider to unblock Cricket / Ashes 2015
Company Location: Panama
IPs: 5000+
Countries: 61+
Money Back Guarantee: 30 Days
Company Location: Romania
Countries: 23 Countries
Money Back Guarantee: No
Company Location: Switzerland
IPs: 200.000+ IPs
Countries: 48 Countries
Money Back Guarantee: 30 Days
Top 3 SmartDNS Provider to unblock Ashes 3015
Countries: USA, Canada, UK, France, Australia, Switzerland, Japan, Germany, Hong Kong, Egypt, New Zealand, India, Swedem. UAE
Money Back Guarantee: 30 Days
Devices: 27
Money Back Guarantee:
Devices: 27

Money Back Guarantee: 3 Days
Devices: 0
Who'll regain the ashes in this year's series?
Australia won the 2013-2014 Ashes series with a convincing 5-0 sweep. Since the series are being played in the English's home country, will they be able to regain the ashes this year? If you want to test your Cricket prediction abilities – why not go and bet on it with bitcoin? Tune in and see the test cricket series between England and Australia online by using either a VPN or Smart DNS to unblock the geographically restricted streaming platforms.
Who are you rooting for? Watch your favourite cricket squad online! The first test is still being played so you can still catch up to the rest of the series. Get a VPN or Smart DNS service today and access the Ashes live!