Watch US / UK Netflix from anywhere?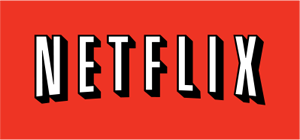 Netflix.com has a fantastic selection of movies and television shows, most of which are "geolocked", meaning unavailable to non-American viewers. This is done by the Netflix server reading the IP address (the apparent physical location) of the computer seeking a connection. Without an American IP address, the viewer is either redirected to their country's version of Netflix or else is blocked completely.
Customers that enjoy streaming media from Netflix often wonder how it's possible to access media libraries for all Netflix regions. Netflix subscribers are often surprised to find the Netflix region and the library of available films and shows changes, depending upon geographic location.
The American Netflix site offers more than 10,000 titles in its library, a much bigger selection than any other Netflix regions, yet it's only possible to access this service within the United States. Spanish-speaking expats living within the United States might want to access South American Netflix services, while European travellers could well prefer to access Netflix services based in Germany, Austria, France or the United Kingdom. Accessing all the different Netflix regions is a piece of cake when consumers sign up for VPNs or Smart DNS Proxy services.
With either of these two services it's possible to change the supposed geographic location of the consumer and make it appear to originate from within acceptable regions of the world. Customers based in the Middle East who want to access Netflix US, simply log into the American service with acceptable US-based IP or DNS addresses. It's the same story no matter where the consumer is based in the world or which Netflix region it's desired to access. The only necessities are a live Internet connection, a VPN or Smart DNS service and Internet enabled devices.
How to change my Netflix Region?
One way to get around the geoblock is to add an extension to the browser. All major browsers have extensions available that mask the viewer's IP address leading the Netflix server to believe the viewer is in the US. They're simple to use, however they can cause problems with the browser and with the video stream. Constant buffering making it impossible to watch the video is a common example.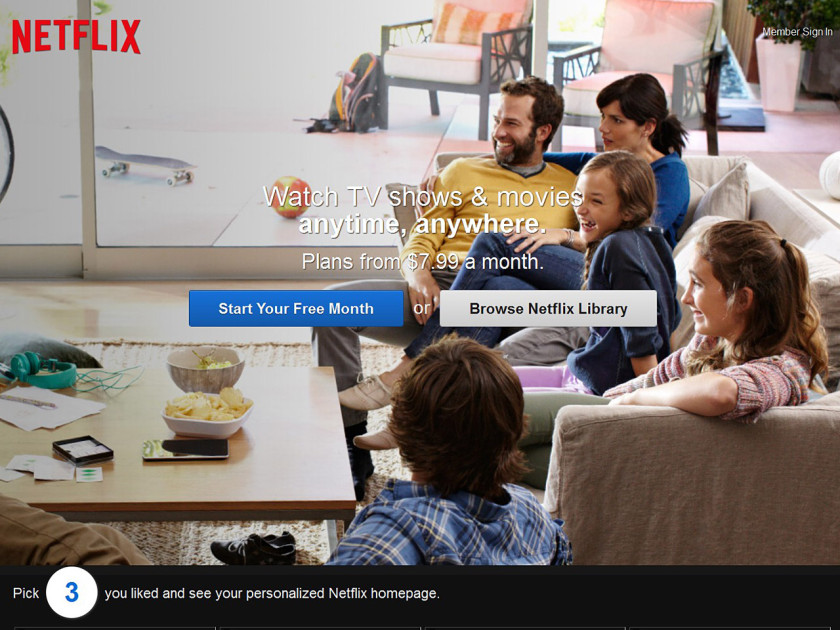 The second way is to use a proxy server. A proxy server acts as a conduit between the viewing computer and the Netflix server. The Netflix server can read only the proxy's location and will allow the feed through. A definite advantage is that any number of proxy servers are available that provide free service.
The downside is that they're often ad-funded, meaning you might be required to tolerate popup ads. In some cases, your video is interrupted and you have to watch an ad in order for it to continue. Another problem is that the feed quality can deteriorate significantly depending on the proxy's server load.
VPNs and Smart DNS Proxies give customers the freedom to unblock sites like Netflix from anywhere in the world, although they work in slightly different ways. VPNs work by allocating customers a secure Internet tunnel which masks the consumer's IP address and allocates a different IP address originating from the chosen server location.
As long as the VPN provider has servers located within acceptable Netflix countries or regions the customer has the ability to sign into the Netflix provider of choice. Smart DNS Proxy works by switching the customer's device DNS to an acceptable location-specific DNS reference.
While we put our detailed tutorial together on how to unblock Netflix worldwide, you should take a look on this website about unblocking Netflix on different devices.
Pro Trick: If you are only abroad for less than a month – we recommend you to get a VPN with 30 days money back guarantee like Express VPN. This way, if you do not need the VPN after your trip – you can just cancel it and get a full refund. VPN for Free 🙂
Top 3 VPN Services to unblock Netflix outside the US / UK
Company Location: Panama
IPs: 5000+
Countries: 61+
Money Back Guarantee: 30 Days
Company Location: Romania
Countries: 23 Countries
Money Back Guarantee: No
Company Location: Switzerland
IPs: 200.000+ IPs
Countries: 48 Countries
Money Back Guarantee: 30 Days
The best way, by far, is to sign up with a VPN. A Virtual Private Network acts the same as a proxy server, except the connection is a secure tunnel between the viewer and the VPN server, rendering it safe from prying eyes. The equipment is usually much more robust and this ensures that the video feed will be of excellent quality.

Smart DNS customers are limited in some ways as they can only access the unblocked services listed on the company's website, however unblocked channels do vary between Smart DNS provider so customers need to check they can access all required Netflix regions prior to signing up with Smart DNS providers. VPN customers have the ability to access any blocked or censored channels direct using their encrypted VPN tunnel, so this can be a great service for accessing all Netflix regions around the world and any other blocked sites or services located anywhere in the world.
Top 3 Smart DNS Services to unblock Netflix outside the US / UK
Countries: USA, Canada, UK, France, Australia, Switzerland, Japan, Germany, Hong Kong, Egypt, New Zealand, India, Swedem. UAE
Money Back Guarantee: 30 Days
Devices: 27
Money Back Guarantee:
Devices: 27

Money Back Guarantee: 3 Days
Devices: 0
What our Users search the most:
Watch Netflix from abroad
Watch Netflix from outside the UK
Watch Netflix from Belgium
Watch Netflix from Holland
Watch Netflix from Germany
Watch Netflix from France
Watch Netflix from Spain
Watch Netflix from Norway
Watch Netflix from Sweden
Watch Netflix from Finland
Watch Netflix from the USA
Watch Netflix from Russia
Watch Netflix from Japan
Watch Netflix from China
Watch Netflix from Australia
Watch Netflix from Brazil
Watch Netflix from South Africa
Watch Netflix from anywhere in the world!
As long as the VPN provider has servers situated in acceptable locations around the world, the customer can access all the Netflix regions and any other popular streaming channels or sites. One drawback to VPN is that is can be slower than Smart DNS, due to the encryption levels. Although speeds do vary between VPN providers. Also, it's easy to change the DNS on any Internet-enabled device so Smart DNS is an ideal choice for customers who prefer to watch television on Smart TVs.
One more potential drawback to Smart DNS is that providers don't always unblock services for every device. It may be that all Netflix regions are available to computers and Macs, but not for Wii or Android. Again this is something that can be checked on the provider's website. Ideally, where customers sign up for a VPN which provides added Smart DNS in with the service, they can access a full list of speedy streaming services via their Smart DNS service, but when services are not available it's possible to access them from the VPN servers.
You may also be interested in..